Carne rebrands to reflect its vision for an industry united through digitisation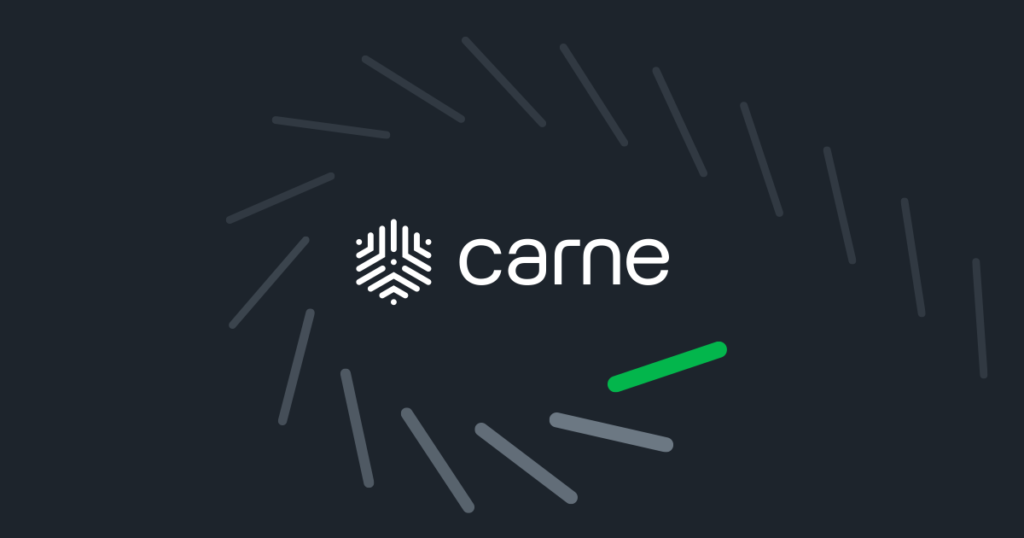 Carne's role in the asset management industry has grown rapidly over the last number of years, following significant investment in its own proprietary technology, a €100m investment from Vitruvian, and a number of important acquisitions such as AMX. The company has steadily grown to over 500 employees, with over $2tn in assets under management on behalf of 600 clients across 160 jurisdictions. Amongst those clients are many of the leading financial institutions in the world.
The story behind this growth is the story of the new brand, and beyond that of change that affects the entire industry. Carne has established itself as Europe's leading third-party management company in recent years, and that success comes on the back of a digital platform which combines global regulatory expertise, Carne's knowledge of the workflow required to manage assets efficiently, and – fundamentally – compatible data. The platform has helped Carne win clients because it covers the entire fund lifecycle, from data curation to oversight, due diligence, compliance risk and more. Ultimately it is this simplicity, and this power to bring things together in a fragmented industry that has fuelled the growth. And that is what has inspired the new brand.
Mark Stockley, Carne's Head of Business Development, said: "We have collaborated on this project with Clout Branding, building out from the core idea of 'Unity through simplicity.' In that process we have simplified our offering from over 40 products to three clear service lines. Carne ManCo, for management companies; Carne Select, a toolbox to help in-house management companies improve their performance and asset managers increase efficiency; and Carne Unite, a visionary use of the technology that allows institutional investors, distributors and asset managers to re-evaluate their strategy and execute efficiently at scale. The new brand is a clearer and stronger reflection not just of where we are, but where we are going. The digitisation of the industry is underway, and we're excited to be leading this."
Carne Group Marketing Director Eoin Sheahan said "The visual element of the brand is built up of the simplest expression of unity through simplicity, a line which connects two points. A dynamic 'line language' evolves from this, which runs through all of our visuals and becomes a metaphor for knowledge and moving data – the future of the industry. The logo is formed of an arrangement of these lines that clearly point to a unified centre. We have a solid, dark grey and white basic palette to communicate trustworthiness, supported by a vibrant set of secondary colours to communicate the "bounce" of working with Carne. Last, but not least, we have renamed our digital platform Curator. We see our clients as being given the power to curate their entire fund universe, in total control from the big picture to granular detail."
The company has adopted 'Where asset management comes together' as its lead headline. Carne Group CEO John Donohoe said: "Clout have done what I think is very rare in our sector and in branding in general: capture our spirit as well as our business vision. We're very excited to be shifting the conversation ever further towards digitisation."
-ENDS-
About Carne
Carne is a leading digitally driven industry platform for the global asset management industry and Europe's leading third-party fund management company. Carne transforms how clients manage their assets by digitising operations and is trusted by the world's leading asset managers, insurance companies, pension funds and wealth managers to manage their governance, compliance, regulatory and substance requirements.
Carne provides governance and substance services and solutions for assets of more than $1 trillion in AUM. Established in 2004, Carne has a diversified list of 600 clients and employs more than 500 people across 8 countries globally. Its digital platform, Curator, provides risk and technology driven solutions for investment funds with $2 trillion in AUM.
For more information: www.carnegroup.com / LinkedIn: Carne Group / Twitter: @carneglobal
Written by