Let's change the world for the better
At Carne we're profoundly motivated by being a force for good. We believe we can make a valuable contribution across a number of important issues that affect our people, society, industry and planet. Thoughtfulness and togetherness are two of our principal values. In combination they have the power to change things. This is all about finding ways to make change simple to achieve, for everything from social inclusion to climate change. And acting together to achieve it.
In December 2020 we agreed a €100 million investment from Vitruvian Partners for an equity share in the business. During negotiations we requested a specific inclusion in the share arrangement: a facility linked to the ultimate exit valuation of the Vitruvian investment. This facility would trigger the release of share capital into a charitable fund.  
Potentially, it's worth millions of euros for good causes.  
It is a gesture that marks the scale of our ambition to make a positive impact. But it must – and will – be backed up with thoughts and actions. Every single day, every single employee, in every corner of our business."


John Donohoe
Group chief executive officer
Charities supported in 2021
Different nationalities make up our culture
The path to net zero
In our 2019 sustainability policy we set out to be carbon neutral by 2025. We achieved this (and became 'Carbon Neutral Plus') in March 2020. A key objective of our sustainability strategy is to organically decrease our per-person carbon footprint over the coming years to achieve carbon net zero, so no offsetting will be required.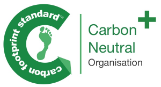 Carne Cares
Carne has always been a very active supporter of charitable and other philanthropic endeavours. Carne runs a charity committee that involves all regions globally. Staff donations are matched by the firm. In 2020 we granted €276,000 to 22 charities (and two universities to support access programmes for disadvantaged students). In 2021, €400,000 was granted across 25 organisations. A large proportion of these are child-related charities, selected locally and approved by our global committee. 
Carne's Home of Hope
Our relationship with Chernobyl Children International (CCI) began in 2010 when, as part of the charity's Rest and Recuperation programme, John and Mary Donohoe welcomed three girls into their family home for a summer holiday in Ireland. Carne became involved with the Westport branch of CCI, learned that the charity was trying to build a house in Vesnova but were short of money, and offered to fund the balance. The CCI 'Homes of Hope' programme provides an alternative to state institutions for abandoned children through a foster-style home. Through this programme, CCI have provided family homes for over 300 children that would have been sent to state-run institutions.  
In 2017 we provided the funds to build a Carne 'Home of Hope', which became home to nine foster children. John and Mary Donohoe travelled to Vesnova for the official opening, and spent a week in the orphanage. In 2018 we funded the refurbishment and modernisation of the staff room and sleeping quarters of the volunteers. In 2020 we responded to an emergency appeal to refurbish another Home of Hope, ensuring that the Sobolevey family would not have to leave it as winter set in. Further volunteer trips by Carne employees were put on hold by Covid-19, and now by the humanitarian disaster taking place across Ukraine. We are, however, as committed as ever to this wonderful charity, and our financial support for the organisation continues.
Innovation
Since 2004 we have been responsible for introducing a number of asset management industry firsts. We're increasingly looking at how our innovation and thought leadership can be applied to our products from a sustainability viewpoint. 
One of those firsts is Curator, our digital platform. As a central hub for data, it has enormous potential as a source of meaningful information on funds, delegates and more, information that we can use to help our clients on their own sustainability journeys. 
Paperless
Our net zero sustainability plan will reappraise our whole mindset. Can a company of our size operate without a single sheet of paper? Here are some ways in which we've already begun making progress: 
Curator, our digital platform, directs workflows for hundreds of client employees worldwide. Almost 100% of the activities on Curator are automatic and paperless

 

our internal communications app, Workvivo, helps reduce our carbon footprint. Our Learning Management System is online, courses and newsletters are 100% paper and travel free. 

 
Pro-bono work
Carne provides pro-bono work to support a range of community charities and initiatives, including: 
Junior Achievement, a young person's educational not-for-profit focused on inspiring entrepreneurship. We provide

weekly in-classroom coaching during school term

 

we participate on the committees of various industry charities, including Basis Point and Hedge Funds Care/Help for Children, where one of our employees is on the board

we work with a number of trusts and community initiatives within our locations. We mentor and coach young adults, offer work experience and prepare students for interviews.

 
Diversity is a source of strength
Carne Group celebrates difference. We are proud to be an equal opportunity workplace. Diversity enhances our business. Inclusion emphasises our culture. We are inspired to be a united team in which everyone feels valued and respected. The collaborative nature of our global workforce bears this out. 
Our culture is made up of 39 different nationalities. 50% of our workforce is female. Many of our employees come from outside of financial services or from diverse education paths, and we embrace that for the breadth and depth of vision and experience that it brings. We are constantly striving to improve, and have embarked on a research programme with InVolve People (involvepeople.org) to review our diversity strategy.

Commitment to UNPRI
In 2019, Carne joined a global community seeking to build a more sustainable financial system by becoming a signatory of the Principles for Responsible Investment. 
We recognise the importance and value of playing our part in fostering and providing stewardship of ESG principles within the industry. 
Regulatory sustainability
We are active participants in industry associations and are engaged in ongoing dialogue with our clients on regulatory developments on ESG and sustainability (eg TCFD, EU Taxonomy etc). We have assisted our clients with phase I of the SFDR implementation and continue to work closely with them as regulatory expectations, investor requirements and the legislatory landscape evolve over the coming years. We intend to provide thought leadership in educating and influencing proactivity regarding ESG integration.  
The organisations we support