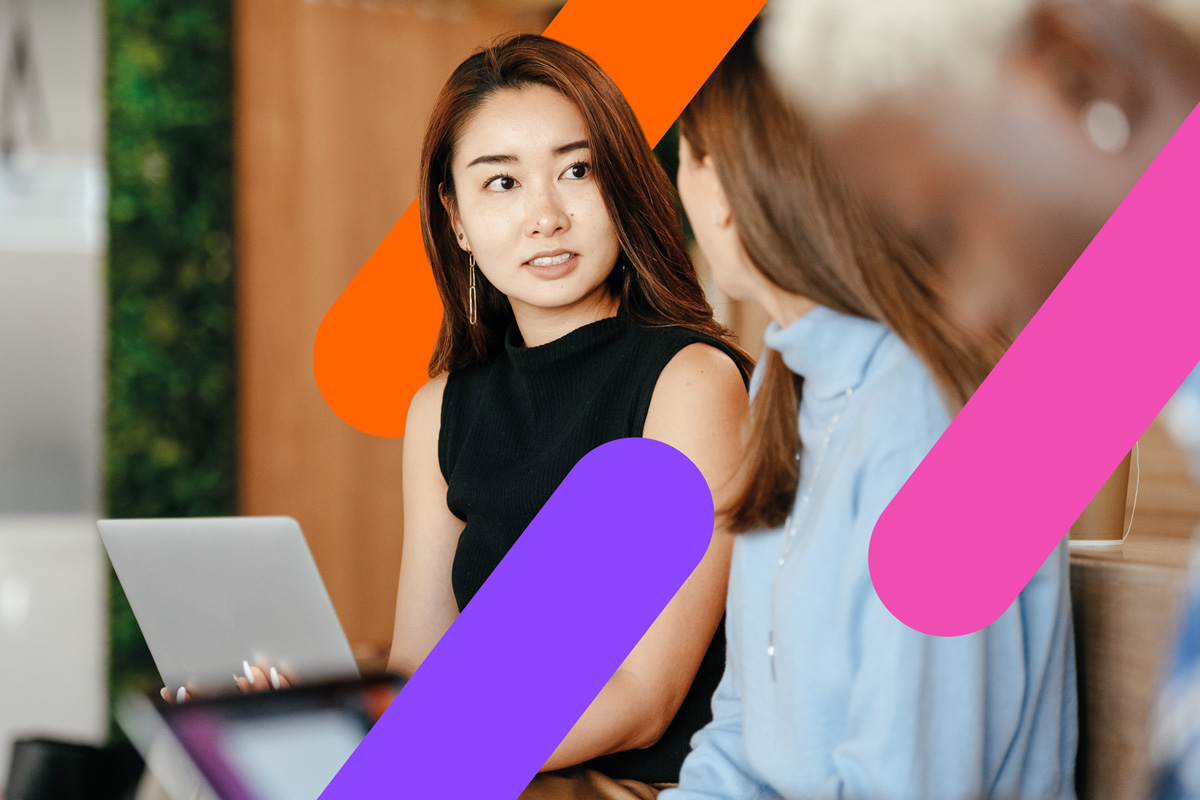 Help transform asset management
A career with Carne
There's never been a more exciting time to join Carne. We're bursting with ideas. We're growing at great speed. We have a vision for what's possible in the asset management industry that's nothing short of thrilling, and every day we're breaking new ground. We're looking for people to join us on the journey. 
Benefits of working at Carne
You don't have to be a specialist in our sector to work here. People have joined us from the worlds of insurance and FMCG, from big tech, finance and consultancy. We need intellectual curiosity, agility, the wherewithal to get things done and the appreciation of how positivity and collaboration makes difficult things achievable. The rest we can teach you.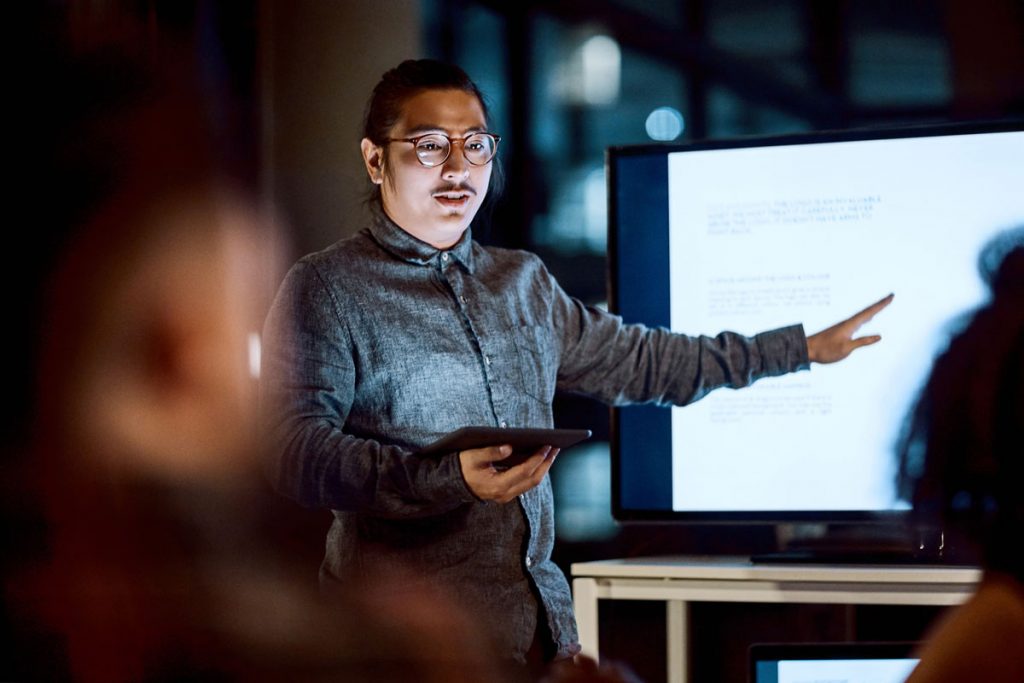 1. Carne works for you
We're an organisation that sets high standards. So, yes, of course we have high expectations of our teams and each other. But it's a two-way thing. You get to have high expectations in return.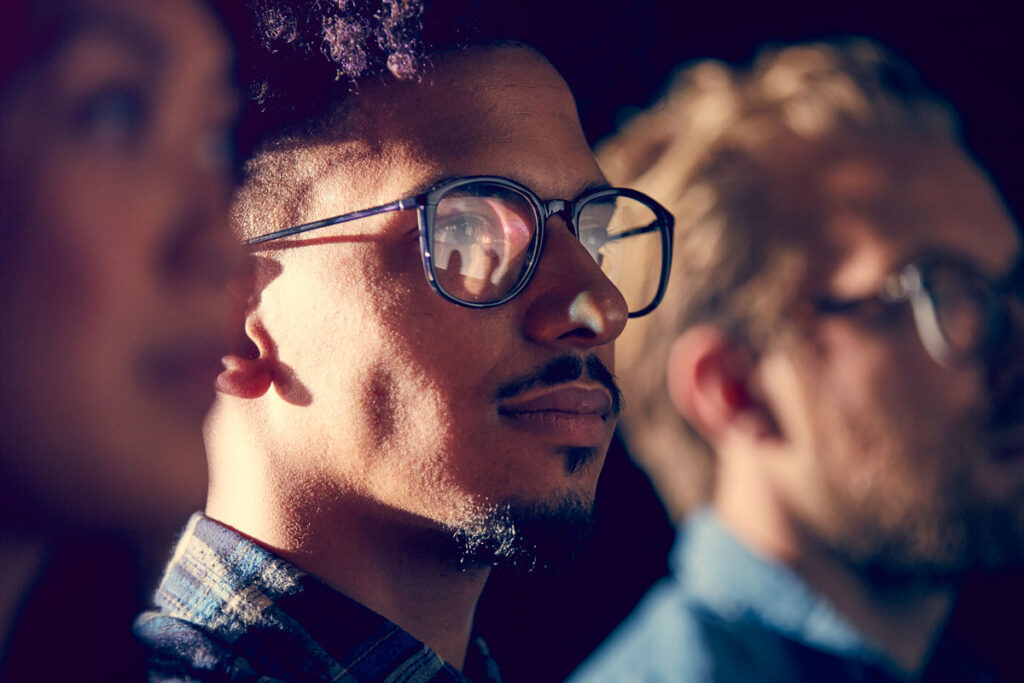 2. See a clear way forward
We've developed clear and transparent ways to define roles and goals… and fair and accurate ways to measure them. You'll know exactly where you stand. And where you're going.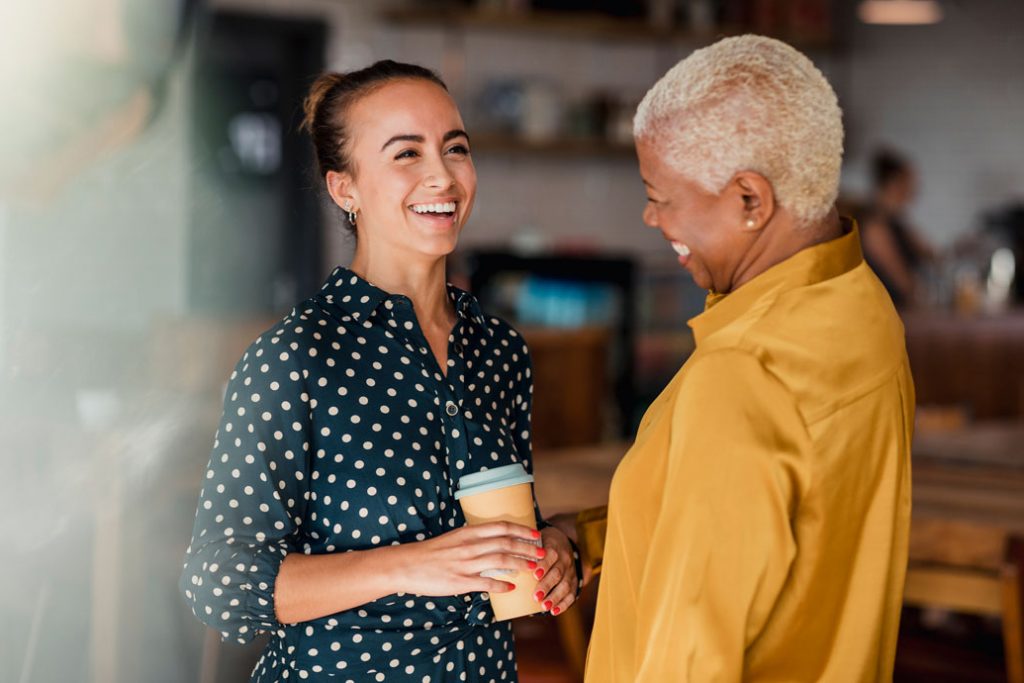 3. In it for each other
We'll consider and invest in your wellbeing from all angles, long and short term. Transparency on common goals, openness, and excellent communication foster belonging and cohesion.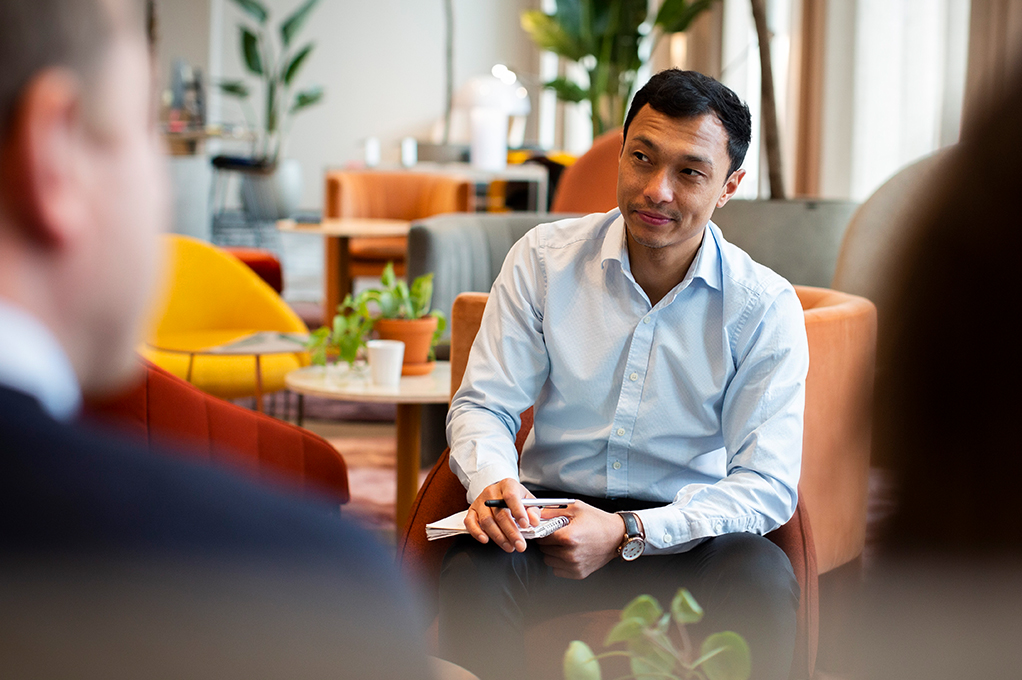 4. A source of strength
We'll back you, inspire you, and give you the tools to help you go further than you ever thought you might.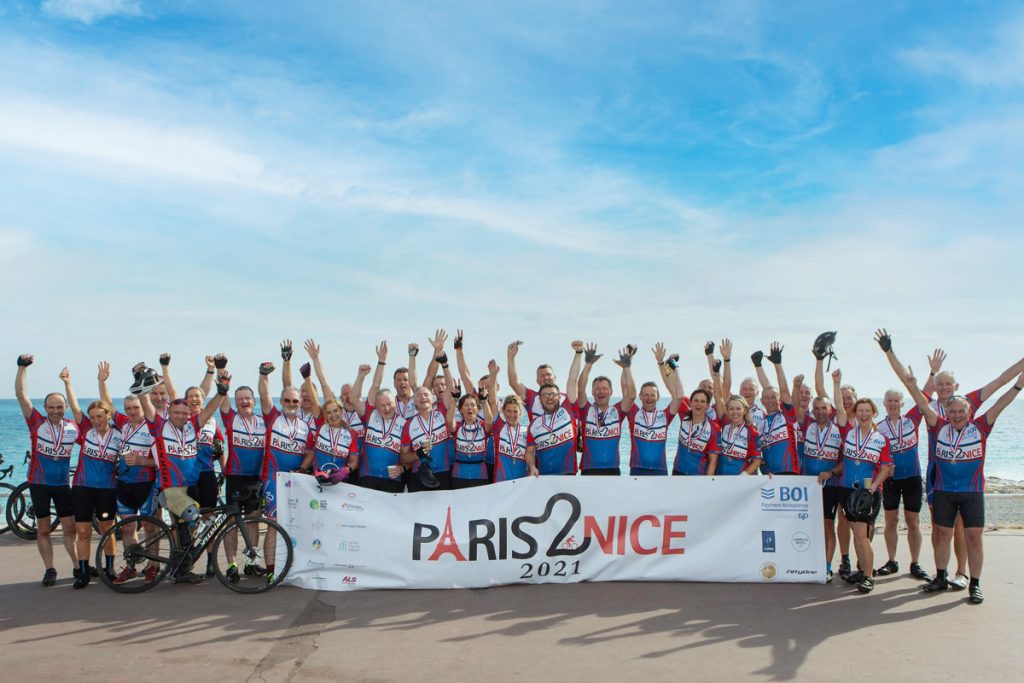 5. The moments that matter
We understand what makes life special. When you need to be there, we'll never stand in your way. Many of us take part in out-of-work projects and activities together, creating special moments of our own.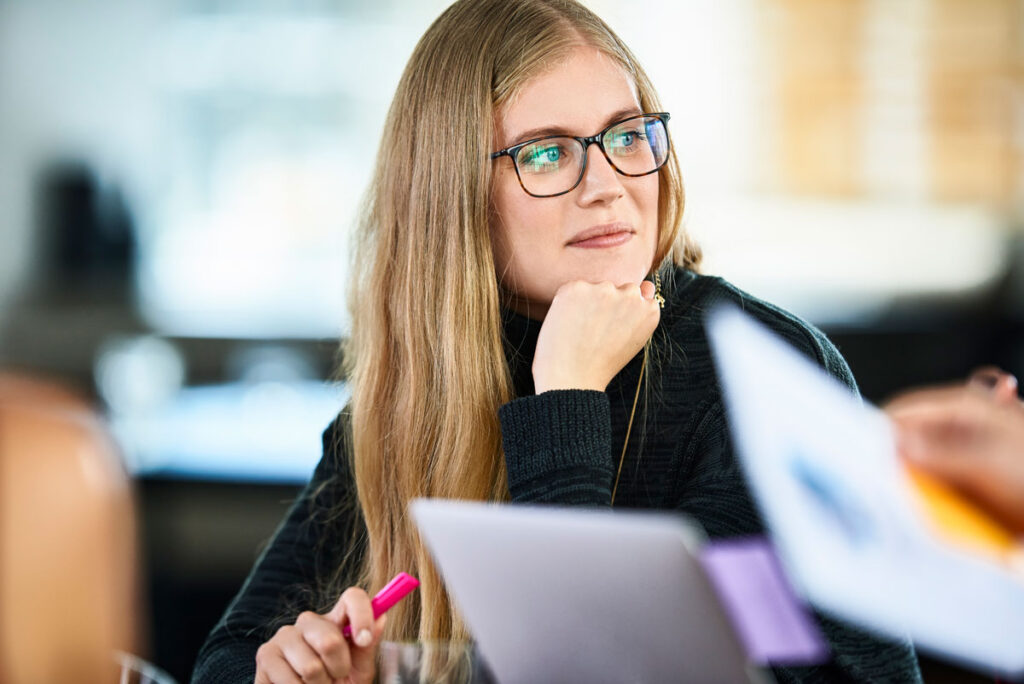 6. Scrupulous fairness
We're an equal opportunities employer (50% of our employees are women). Diversity and inclusivity are of paramount importance to us. You can read more on Carne and ESG here.
Your career built around your life
Home
Perhaps you found working from home means you see more of your children, or allows you to arrange your schedule to be more productive? We've proven it can work. 
Office
Chaos at home? Do you just work better in the office? Then there's space here for you five days a week! If coming in two days a week suits you better, to keep you connected to your team and your family, that's also fine.
Change
And when circumstances change? Then we'll change too. What matters is that you're given the environment to perform at your best. You do it your way. 
Connected from wherever you are
We have employees in time zones all over the world. To bring everyone together, we run our internal communications on an app, Workvivo. We use it to keep people informed on important business updates and internal news, to celebrate milestones, tell inspiring career stories and showcase events or charity initiatives. We also use the app to share product and training videos. Most importantly, though, it allows people to connect and have fun, which has been vital through Covid. From meaningful to light-hearted, everyone can interact, share or comment. It plays an important role in our sense of belonging.  
A world of opportunities for graduates
We recruit from all disciplines. Bring a bright mind and the right attitude and we'll give you a career like no other in the financial sector. Our place at the centre of the asset management industry will give you more options, our size and the groundbreaking nature of the work will give you more opportunities, and the speed of our growth will mean accelerated growth for you too.
Don't just take our word for it
"Something that may surprise people about Carne is how approachable everyone is, right up to the CEO. I was told this on my first day and it has never stopped being true in the intervening years. I have made some of my best friends in Carne, which I can't say about any other job I've had."
Ann-Marie Gralton
Associate Director – Risk
Dublin
"Opportunity is everywhere. When I began looking for a new role, I purposefully sought out this company because of its dedication to innovation, philanthropy, and integrity. I really admire that despite being in business for so long, Carne's mission, purpose and values have never wavered."
Eoin Kelly
Manager – Oversight
Kilkenny
"At Carne I can clearly envisage a diverse and exciting career. Honestly, the genuine and sincere nature of every single person I've engaged with from entry level to executives has surprised me. This has been the case from day one and hasn't faded. "
"Three years ago as an intern I met John Donohoe (CEO) in the office kitchen in Luxembourg. The way he treated me was inspiring. There's such a range of experience and expertise here, but everyone is nice and has a sense of humour. If you seek a lovely journey, that's one thing you definitely want."
Eric Chen
Senior Associate – Portfolio Management
Luxembourg
"Working in Carne you are going to be surrounded by high achievers and self-disciplined individuals. But we are not only working hard… we are having great fun too. Such parties, Christmas quizzes and more!"
Ewelina Boldbaatar
Senior Associate – Oversight
Kilkenny
"I feel trusted at Carne and I also enjoy working on the various innovative projects outside of my workload."
Ian Jennings
Manager – Risk
Kilkenny
"For me what is truly unique about Carne is you have opportunities at every turn, and although a large organisation, Carne has managed to maintain a family business feel. The people will always make time to help others, whether our colleagues, our clients, or good causes."
Jean Walsh
Director – Onboarding
Kilkenny
"I have always enjoyed working at Carne because we rarely tell a prospect or client that we can't do something.  We seem to embrace our clients' challenges as if they were our own.  Many people talk about being in partnership with clients, but at Carne we live that concept every day."
Joe Hardiman
Director
USA
"Being part of a collaborative team has been its own reward!"
Mark Gallagher
Manager – AML, Data Protection & Financial Crime Prevention
Dublin
"There is a real sense of belonging and community. Help is always volunteered quickly; you get the perfect balance of autonomy and support; professional development is at the forefront and no day is the same. The people are Carne's greatest asset and I feel lucky to be part of an organisation that values its employees as it does."
Michael Murtagh
Associate Director – Onboarding
Dublin
"Carne is the place to be. We're the first to hear about investment mangers' new products and strategies and working with them to deliver it keeps me buzzing, energised and wanting to do more every day… some might say I need to get out more, but honestly it's the energy of Carne. 12 months after joining I changed roles completely, from operations to business development. I now live in New York!!"
Nicola Cowman
Director – Business Development
USA
"I've found Carne to be an amazing organisation for me to learn and develop professionally. There are so many projects to engage and there is a wonderful sense of common purpose from the CEO right down to each team. There is also a friendly, human side to the organisation that is unique and so motivating to be part of."
Richie Cuddihy
Manager – Finance
Kilkenny 
"I value the culture of openness and kindness, which allows for the teamwork which I have seen throughout Carne. There is never a time where I hesitate to reach out to someone or to ask a question, which has added to my development and allowed me to become very comfortable with my team."
Seán Ballance
Intern – Oversight
Dublin
"I'm having a blast working on the next big thing and continuously learning from amazing people! Challenging, inspirational and super nice are my words to define our family. We all know the old adage "If you're the smartest person in the room, you're in the wrong room". Rest assured that you'll be in the right room at Carne! It's a fantastic opportunity to learn something new every day. "
Stéphane Bebrone
Principal Engineer
Luxembourg
"Carne has such a wonderful culture, all the people I've worked with have been so supportive and willing to help at any time. The company encourages such a welcoming and accepting atmosphere and attitudes among its people, which has been a massive help in settling in (especially working remotely). I'm excited to see Carne grow."
Keava Scanlon
Associate – Oversight
Kilkenny 
"Carne brings challenges every day, not always easy ones, but what keeps me smiling and motivated is how everyone collaborates, helps and brings positivity. Carne is flexible. Flexibility is key for success, not only towards clients but also employees. And it's inclusive: as an employee, you really feel part of the journey and the success!"
Noémie Hémery
Head of Legal
Luxembourg 
"In 30 years I have never enjoyed working for any firm as much as I do with Carne, and have felt like that since day one. The company encourages people to express opinions without fear, and that feels very different to me. I really do think I work with some of the smartest people in the industry, who are incredibly inclusive in their mindset."
Richard Marshall
Director – Business Development
Luxembourg
Make your mark
Come and join us! Click here to see available positions