Des Fullam elected to the Irish Funds Members Council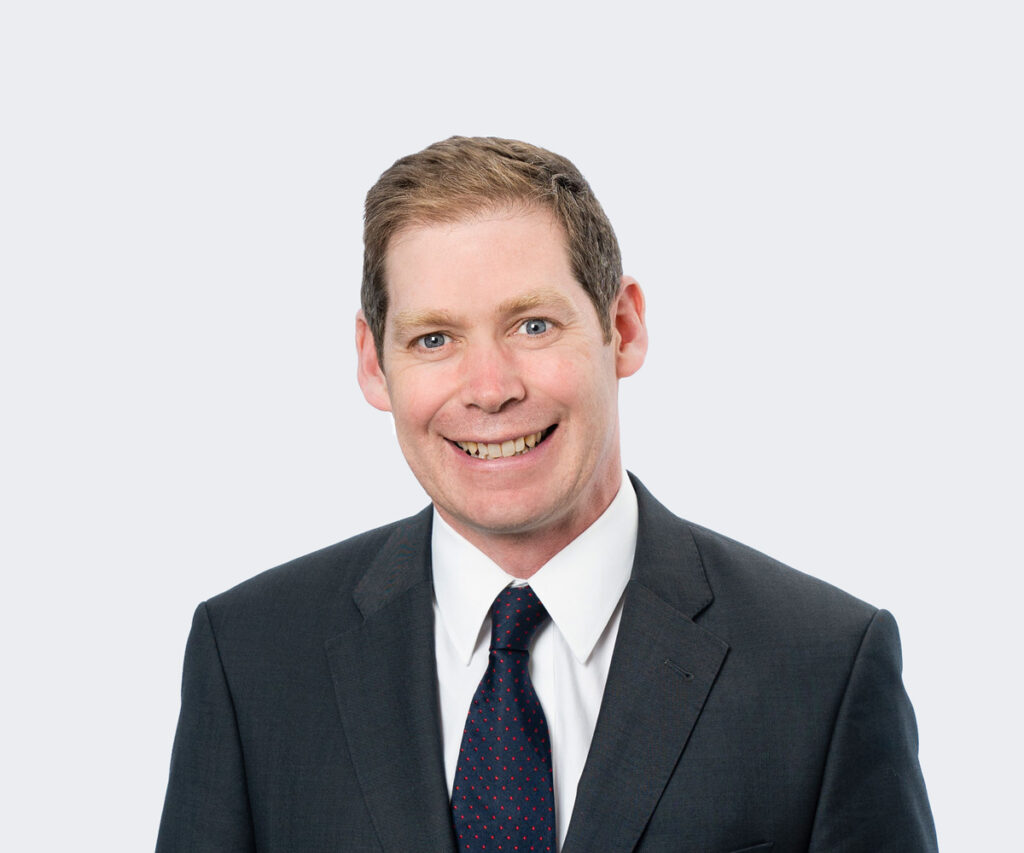 I'm delighted to have been elected to the Irish Funds Council.
I've worked within the industry for almost 25 years and over the past decade have collaborated with member firms across multiple Irish Funds committees including Brexit, ETFs, Events, Loan Origination and AIFMD. I'm very much looking forward to helping to promote and position the funds industry in Ireland as we look forward to the 2030 review and beyond. The composition of our industry in Ireland has evolved over the last 10 years and it is important that we represent all members and balance the promotion of Ireland with making Ireland a great place to do business.
Broadening Ireland's appeal
Ireland is now home to many of the world's leading asset managers and it is vital that we continue to work with government and the regulator to develop an ecosystem that leads the world as a fund domicile but increasingly as a location where asset managers can grow their operations as well as carrying out regulated functions.
Leading Carne's global solutions business I see the positive experience that asset managers have in Ireland and understand the potential to build further on this success. I also see what other jurisdictions have to offer, why they are successful, and believe we can learn lessons from these locations in matters such as product development.
Our clients like doing business in Ireland and working with their service providers here. They are very open to doing more business in Ireland. A strong prudential regime is integral to being a resilient global fund centre but this should not prevent innovation. It is important that we consolidate leadership in ETFs and Money Market Funds. We also need to grasp opportunities such as the ELTIF and focus on opportunities in the private funds area where growth will continue as we finance the transition to a lower carbon economy. We have made progress with the ILP but there is more work to do. Working daily with some of the largest asset managers globally has given me a strong understanding of their objectives, challenges, needs and goals.
Amplifying our voice in Brussels
It is important that Ireland has a strong voice in Brussels where much of the legislation impacting our industry is made. Post Brexit many UK and US firms have made Ireland their EU home but the voice of the financial services industry has been diluted with the UK's departure. This is apparent when attending EFAMA meetings and meeting other policy makers in Brussels. It is imperative that we build alliances to amplify our voice and influence policy making for the benefit of investors. I will use my experience to do this.
Growing our Industry Sustainably
The Funds Industry has become an important catalyst for growth in the regions. At Carne we are lucky to have great teams in Kilkenny, Cork and Wexford and this has enabled us to scale efficiently and avoid becoming overly reliant on Dublin. This gives Ireland advantages over other locations and should resonate strongly with policy makers at a time of likely political change.
As highlighted in the Ireland for Finance Action Plan, the industry needs to continue to evolve and promote the regional success stories including working with local universities and technical colleges in helping to combat potential talent shortages.
My experience and expertise
I began my career in the Trustee Department at Deutsche Bank in 1999 before moving to the Irish Stock Exchange. In my 8 years at the Exchange I worked in the funds listing, corporate finance and policy areas. At that stage I realised I had a keen interest in European financial services legislation, and worked closely with the Central Bank and CESR (it wasn't always called ESMA) in the implementation of multiple EU Directives as well as supporting the work of the Company Law Review Group. I was amongst the final graduates from the UCD MBA in financial services in 2010 and joined JP Morgan shortly thereafter.
I joined Carne in 2014 and have held a variety of roles supporting the growth of the business. I've acted as MLRO for numerous clients, held a number of designated functions within Carne and held all six designated functions while seconded to clients. I work with many of Carne's largest global clients, both private and traditional funds, providing solutions across Carne's geographic footprint. I remain keenly interested in policy and have served on a number of different Irish Funds committees and I also sit on the Management Company Committee at EFAMA. I am a regular speaker at industry events in Ireland and overseas, and have lectured at the Institute of Bankers Designated Persons courses.
Outside of work I'm passionate about history and politics which I studied at university, before a brief flirtation with the law library. I'm married to Ruth and have 3 children, Hannah, Grace and Andrew. When not on the golf course I enjoy skiing where my enthusiasm masks a distinct lack of talent.
As a member of the Irish Funds Council I will endeavour to represent member needs as we look to position Ireland as the location of choice for those working within the funds industry.